Discussion Starter
•
#1
•
A few members have asked me to put together a DIY for my quad projector headlights.
But the work i did is in no way professional and there could defiantly be better ways to do it,
ingredients:
1. Optima headlights
2. LED angel eyes in 80 mm
Morimoto xB LED Angel Eyes - Accessories from The Retrofit Source Inc
these are probably the brightest possible angel eyes on the market. a ver 2.0 is supposed to be comming out in the coming months that promises to be even brighter
3. Morimoto Mini H1 projectors with mini Gatling gun shrouds
Bi-xenon: Morimoto Mini H1 5.0 - HID Projectors from The Retrofit Source Inc
If you want to save $ you can email the seller and ask for a $60 pair of projectors, these come with no warrenty and are untested and un tuned. I bought the $60 projectors. At full price they come with a good warrenty and they individually test and tune each projector to get a perfect cutoff
4. A H1 HID kit. You can use any kit that you want, as long as its H1. i used a ebay kit
But to give you a idea of the best avaliable there is this
H1: Morimoto Elite HID System - HID Systems from The Retrofit Source Inc
5. a Relay harness . If you purchased the above HID kit , then it comes with a relay. but if you do not have one, heres the one i used
Low Beam: H1/H3 - Relay Harnesses from The Retrofit Source Inc
It is a very nice harness, thick cables. i got mine used for $15
6. Check to see if your headlights fit in your oven, if they dont then you will need a heat gun .
Wagner Power Products 503008 HT 1000 1, 200-Watt Heat Gun - Amazon.com
7. you will need a rotary tool, like a dremel. if you dont have one heres what i have
Amazon.com: Black & Decker RTX-B 3-Speed RTX Rotary Tool Kit: Home Improvement
8. Black glossy spray paint
9. adhesive, such as auto goop( for gluing halo rings)
Eclectic Prod. 160011 Automotive Adhesive Goop : Amazon.com : Home Improvement
10. White side markers
exLED Kia Optima K5 ('10~) Front Reflector Light Diffuser Film
11. Exled sells a side marker led kit that looks really nice for $75
exLED Panel Lighting Reflector LED Module for K5 (Optima)
But i cheaped out and bought this
Audi Style LED Strip Lights | LED Fog Lights | LED Daytime Lights DRL
12. long screwdriver or pry tool
13. 12v power source
14 misc. wires. i used speaker wire
15. solder iron
16 wire stripper
STEPS:
1. remove your headlights from the car. to do this you must peel the bumper back some. unplug the headlight connector , and auto level connector
there are 2 bolts that hold the headlight ontop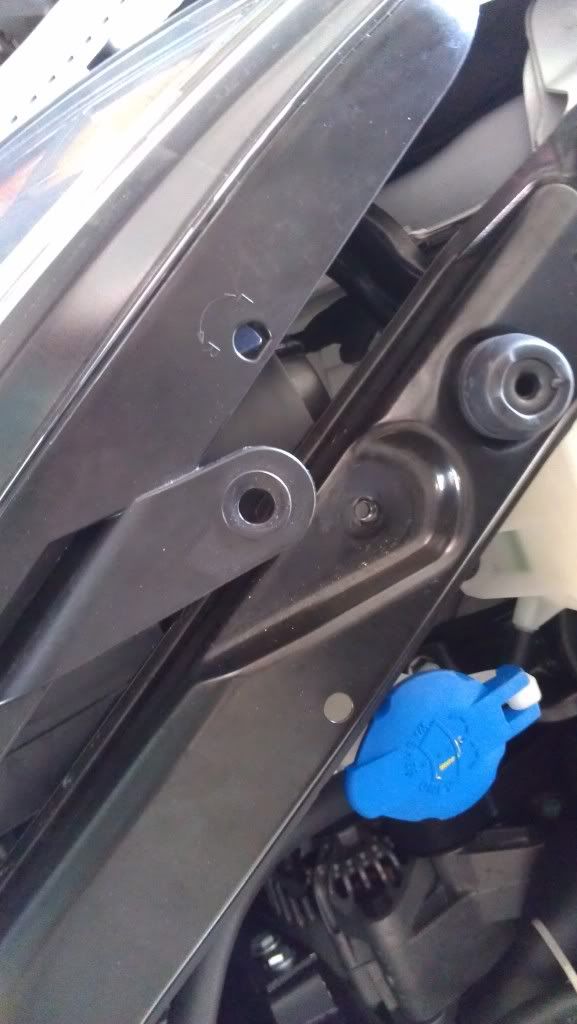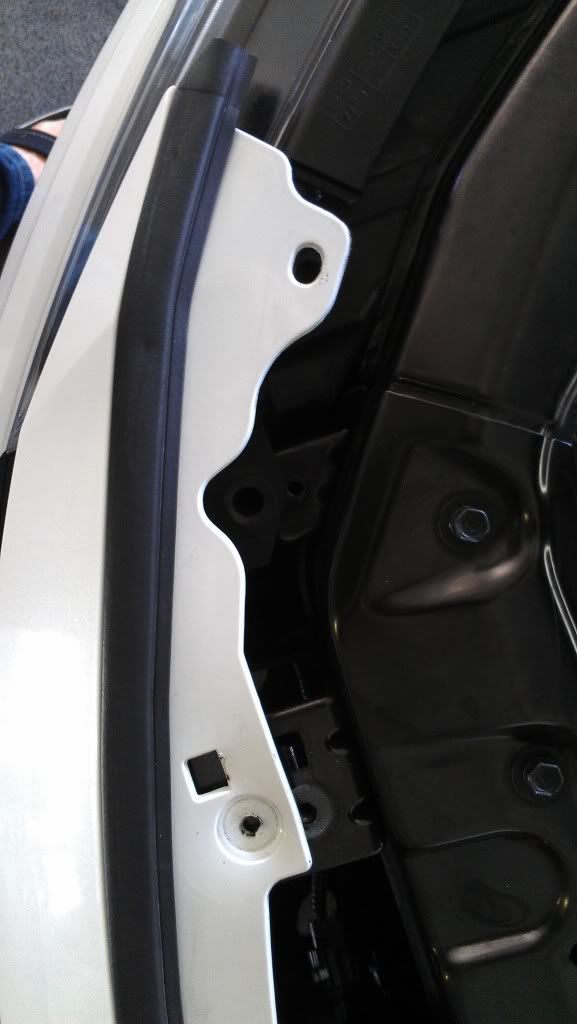 When pulling the headlight out. be careful not to scratch your bumper paint, as there is a lip on the bottom of the headlight you have to carefully maneuver out
2.
use some tape and a wall so you can record where the stock cuttoff is
+ and - for low beam is top and bottom pins on far left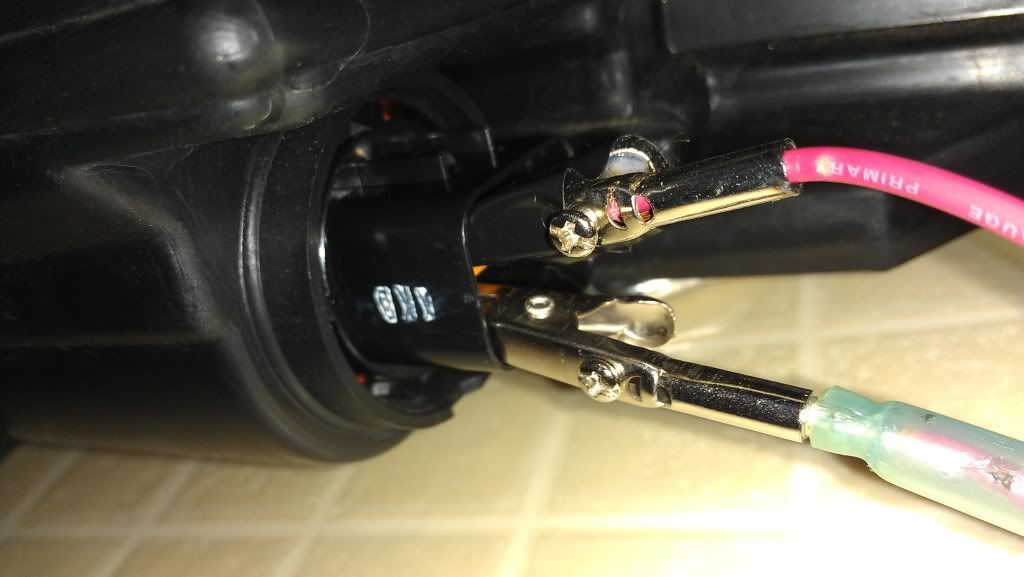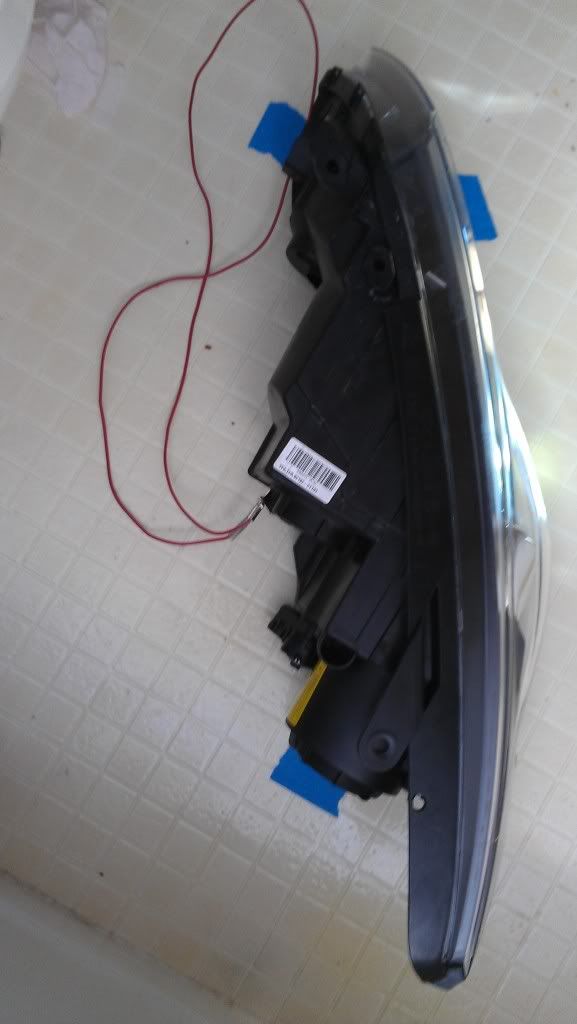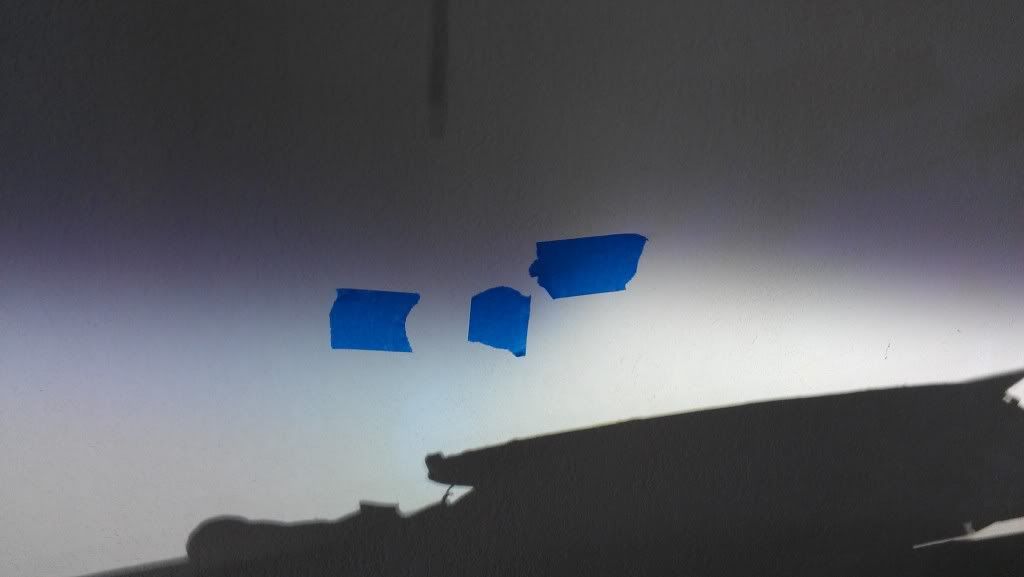 3. Remove 2 screws from the housing, dont forget to do this or you will have a very hard time opening the headlight.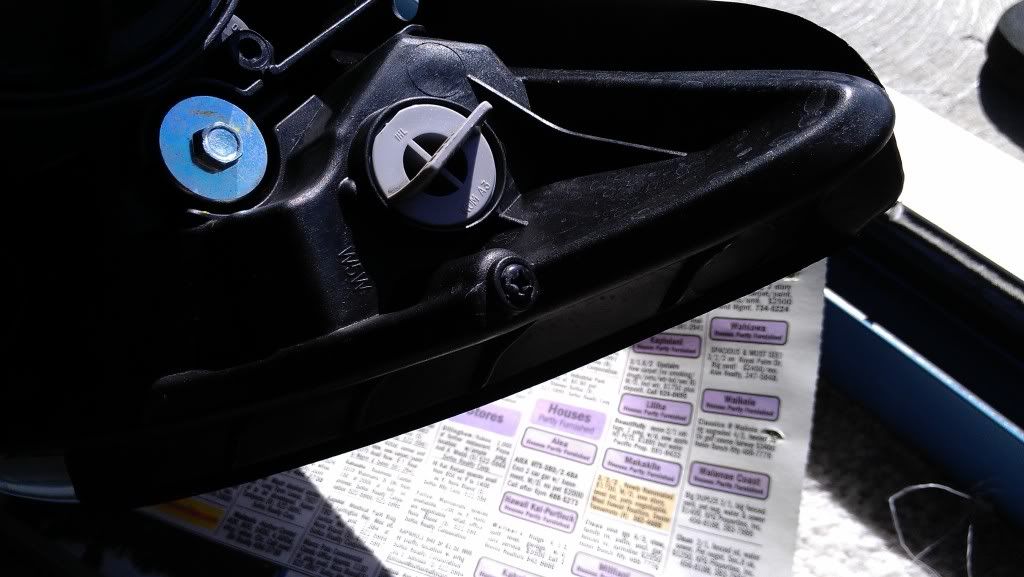 4. remove the turn signal bulb and the side marker bulb
5. Start heating up your headlight. i used the heatgun on high and slowly circled around the seams for about 10 minutes, be careful not to spend to much time on a single area as it mill start melting the housing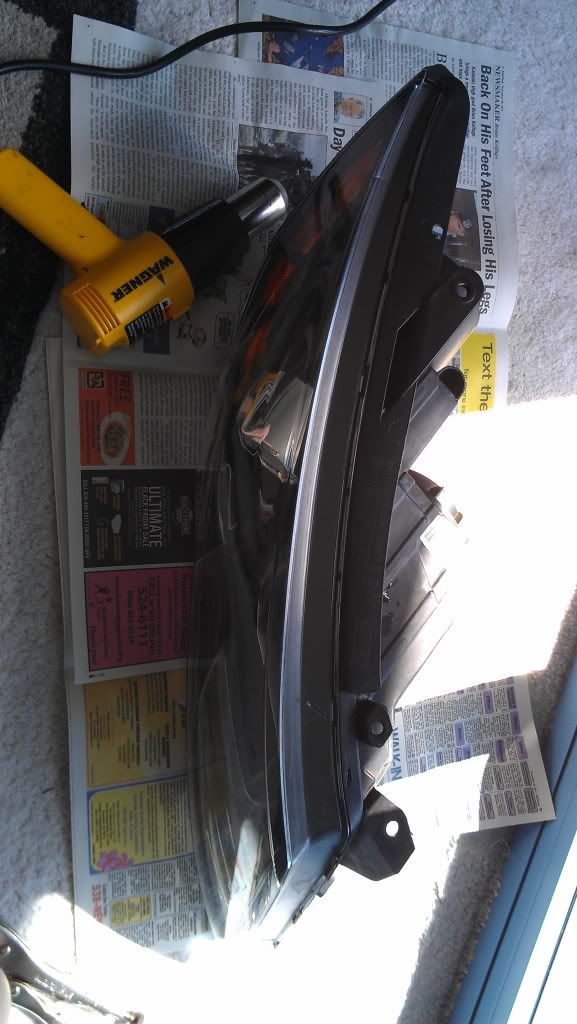 6. grab your pry tool and find a spot to start prying the headlight open , once you get the housing cracked open a little , grab your heatgun on low and heat the glue as you pry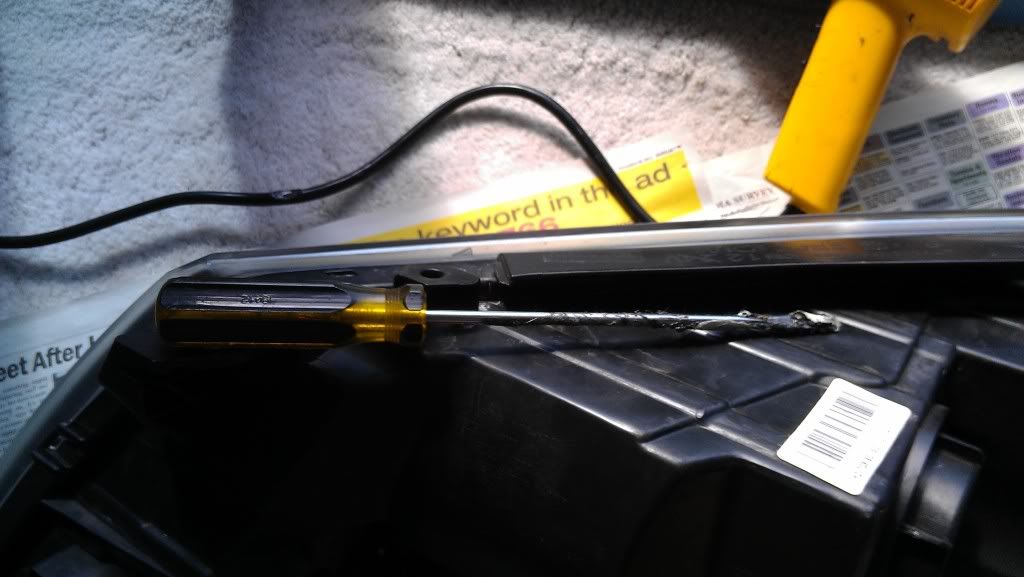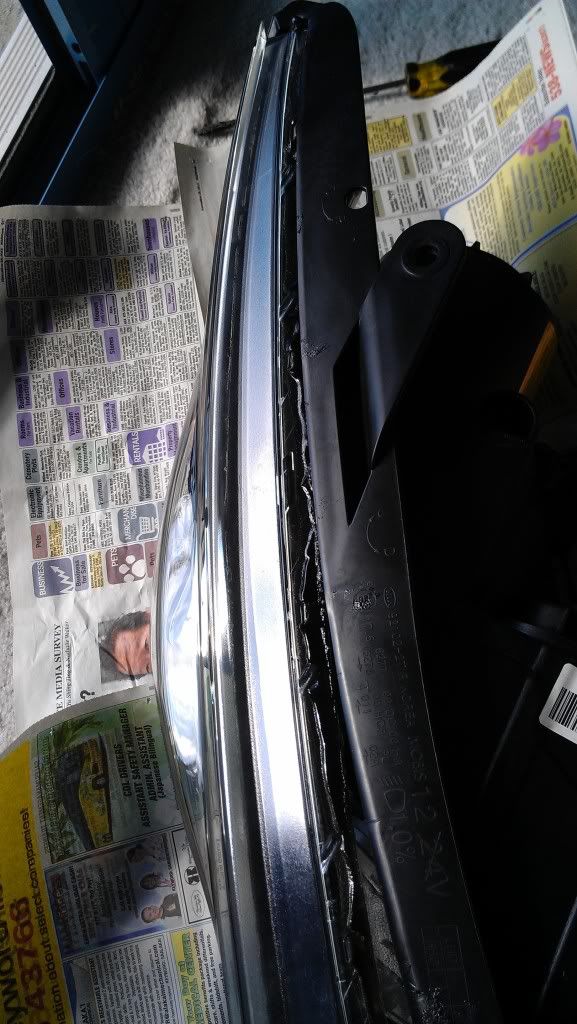 be careful with the black part of the housing as it bends easily when heated
7. once you have the housing open , unscrew these 3 peices from the front of the housing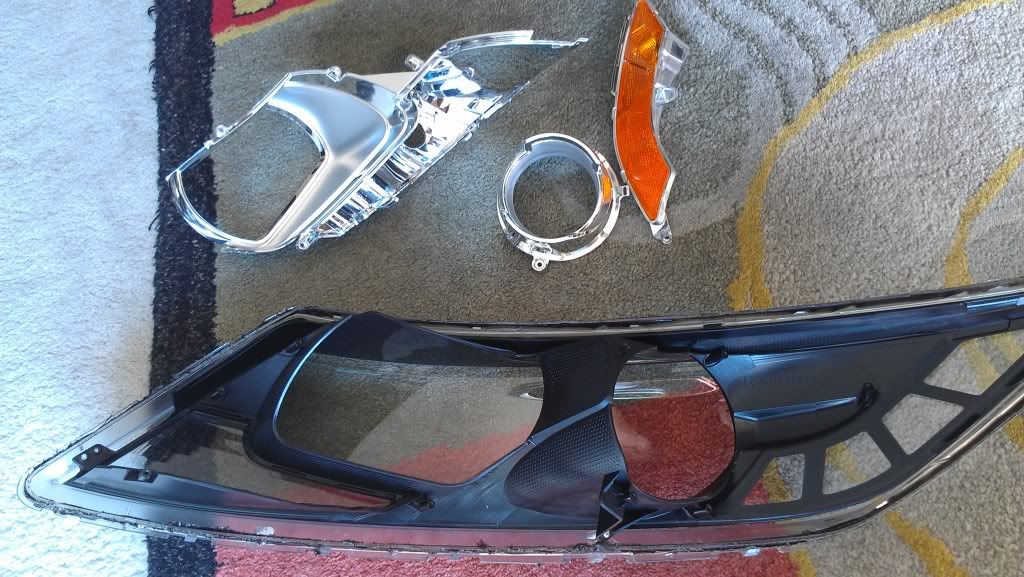 8. grab the back of the housing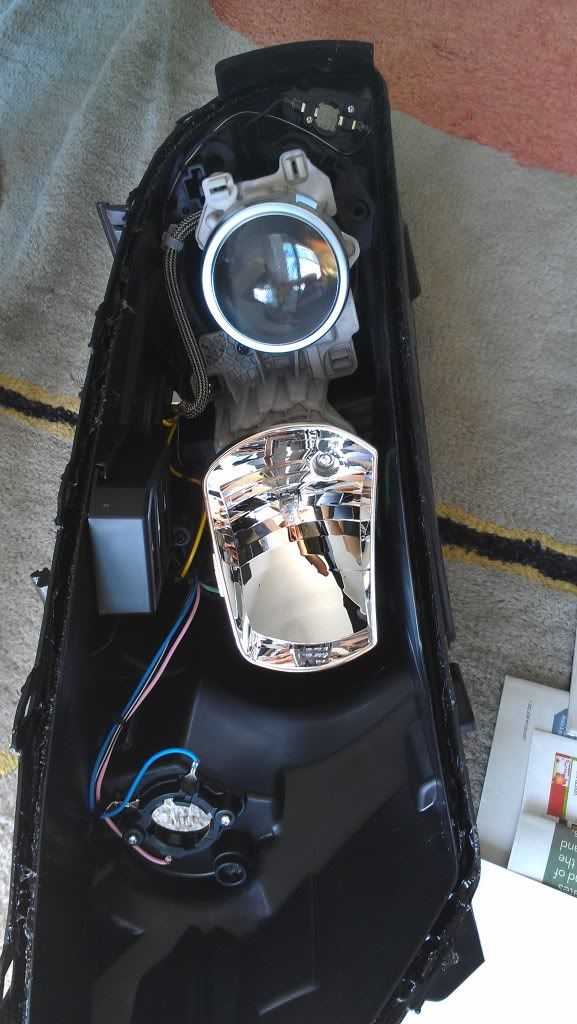 and take out the headlight bracket, there are 3 clips holding it in place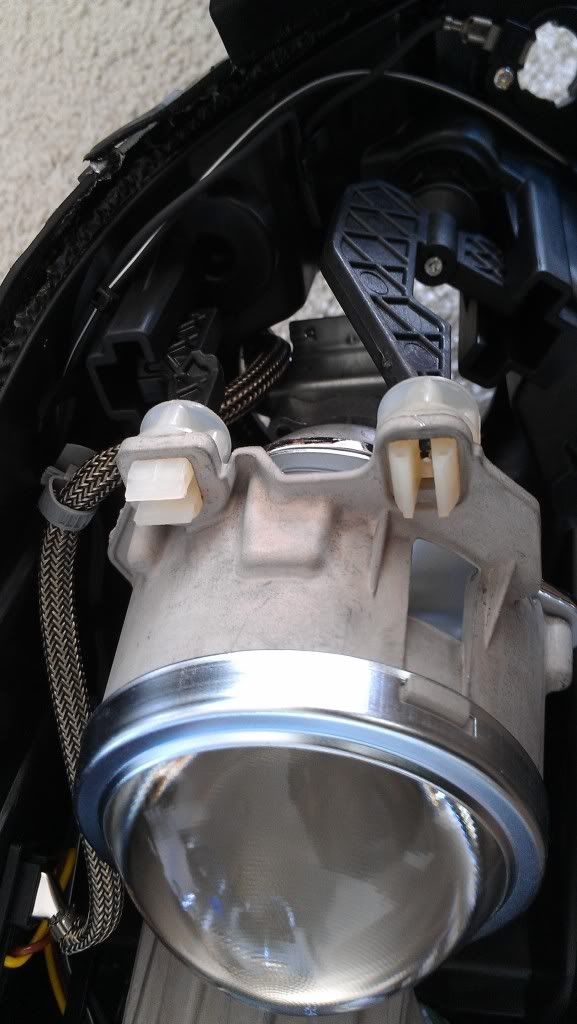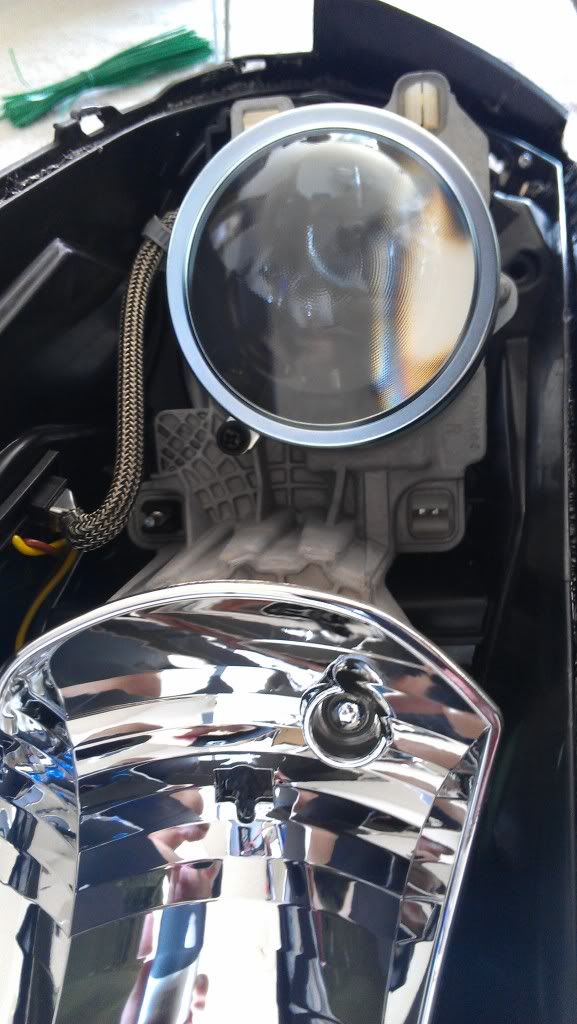 and there is also a adjustment screw for the 4th clip
I am missing the picture for it. but for people with stock HID there is a small black box on the outside back of the headlight with a turn knob that adjusts the headlight up and down . spin the adjuster counter-clockwise until it lets go of the light bracket
9. pull out the bracket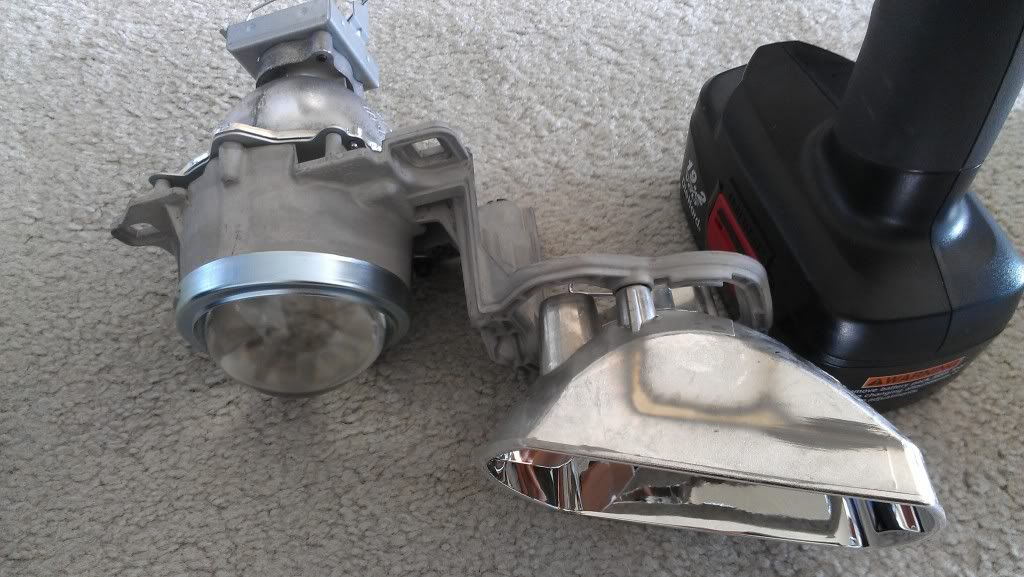 10. eat some lunch