Discussion Starter
·
#1
·
Alright gang, I figured I would do a DIY for everyone in hopes to save people some money. The installation is very easy. Front is pretty much like an MacPherson style assembly and the rear is similar to that of BMW's and quite a few others. .
Total time for me was about 2 hours with taking a ton of pics. I have been a tech and working on cars for many years so you might not knock it out as quick. It should take you no longer than 4 hours with taking your time and doing it right. For fun I took a video of me taking the passenger side front completely off. From start to finish it took me 3 minutes and 30 seconds.
Alright the details-
Time: 2-4 hours depending on Experience
Difficulty: 2 out of 5
Tools Needed:
-Air Compressor (this is not 100% needed but makes things go quickly)
-Ratchet of course
-19mm Socket
-17mm Socket
-14mm Socket
-12MM socket
-Crescent wrench or Open end wrenches
FRONT:
Step 1) Break loose lug nuts (just loose, not all the way out)
Step 2)Jack up front end of the car (both sides) and put it on jack stands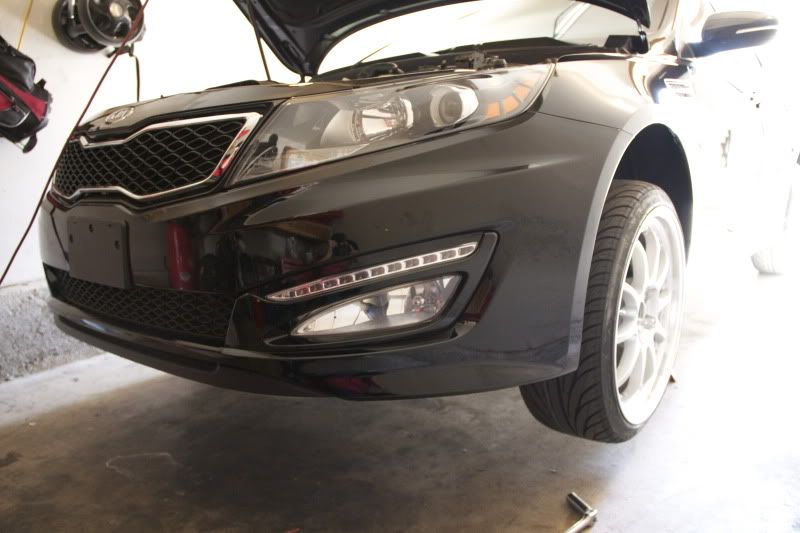 Step 3) Remove wheel to gain access to the suspension
Step 4) Remove two 12mm screws that hold on the Brake Line and Speed Sensor wire brackets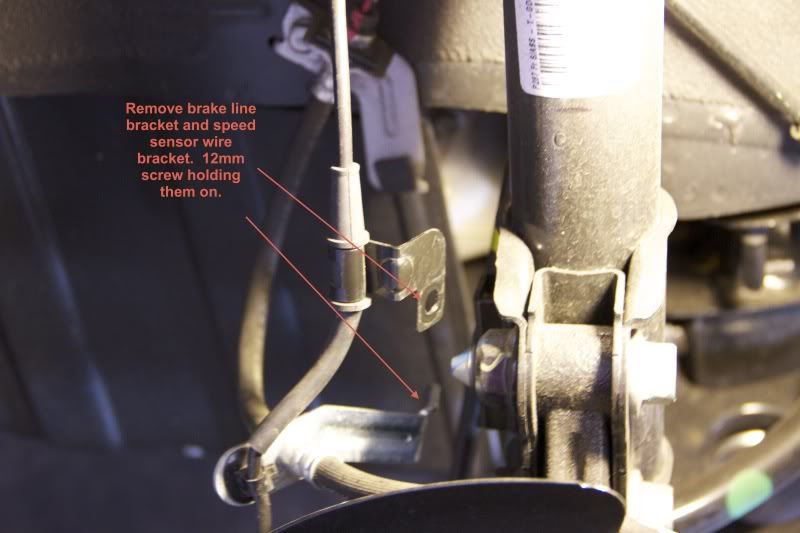 Step 5) Remove 19mm nut from sway bar link. Then swing the sway bar link out of the way. ( i put nut back on just so I dont lose it, as you can see in pic)
First pic you see here is overview of Step 5 and Step 6
Step 6) Remove two 19mm bolts that hold the strut to the knuckle. When you remove these two nuts, the knuckle will be free so be sure to put something under it to support it up.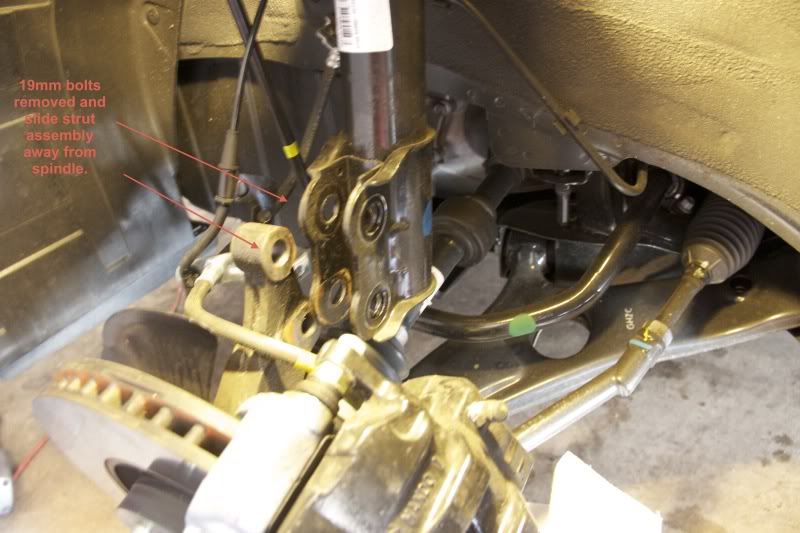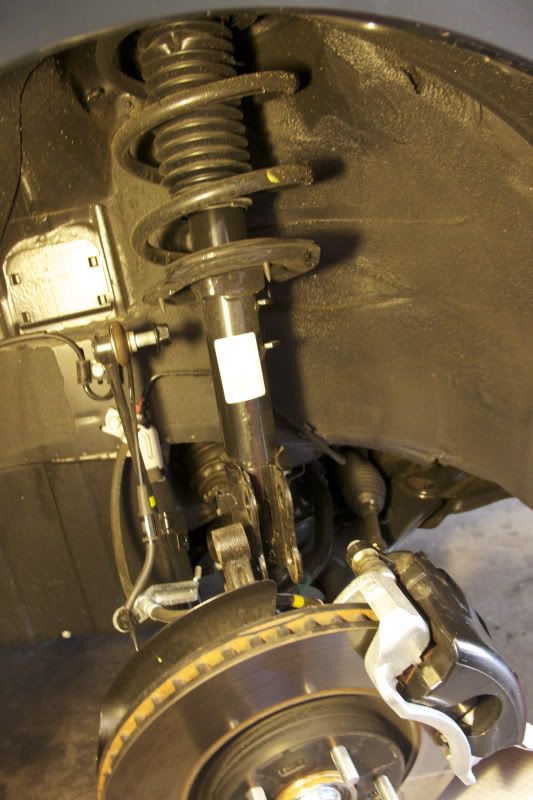 Step 7) From the engine bay; pop off the cap on the top of the strut assembly. Then remove the 3 14mm nuts. When removing the last 14mm nut, make sure you are holding the strut up from inside the wheel well, or it will just fall. At this point the entire strut assembly will be free and you will be able to swing it out.
Step 8) Use spring compressor to compress the spring. This is a safety precaution however it can be done with out using these. If you do not use the spring compressors then when removing the top strut nut (in step 9 below) the spring pressure can make **** go flying. The optima did not have near as much spring tension as other cars I have seen. I didn't use the spring compressor on the passenger side after realizing this.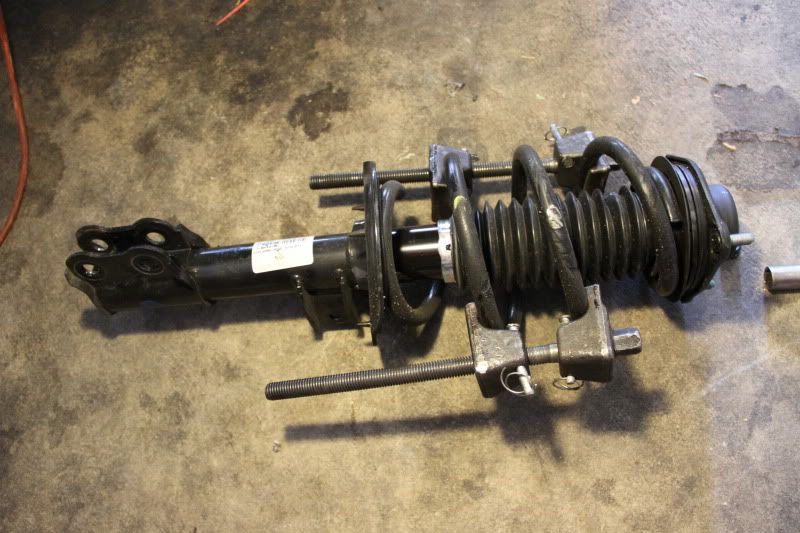 Step 9) Remove top 17mm strut nut. This is where the air compressor comes in handy. If you do not have an air compressor then you can hold the top strut assembly in place while wrenching the 17mm nut off.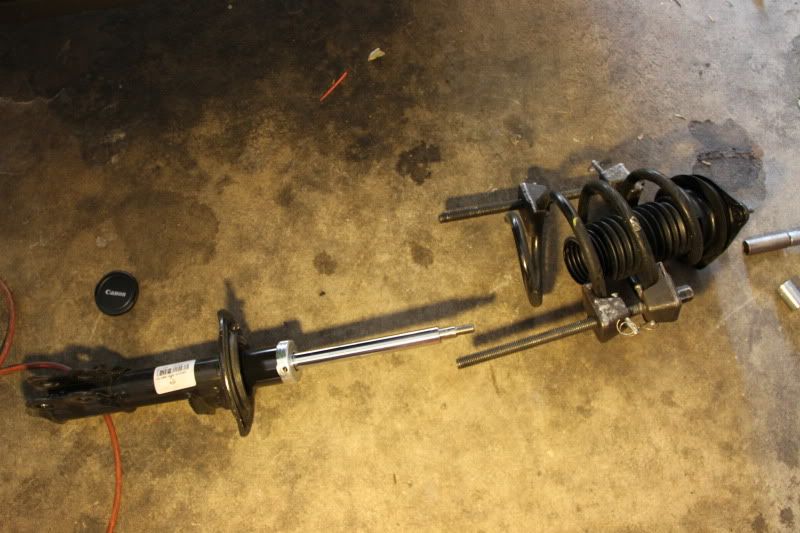 Step 10) Place new spring in place on the strut spring perch. Notice the grove on the rubber spring perch. Make sure the spring sits on this properly.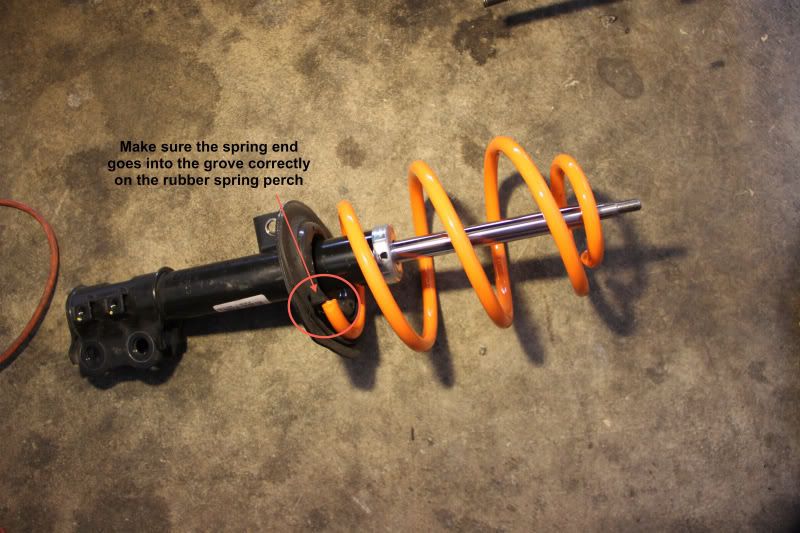 Step 11) Put strut cap back on and and tighten 17mm top strut nut. (note: when you are all finished you will have access to the 17mm nut front the engine back and can get a tq wrench to make sure it is properly tq'd on the strut)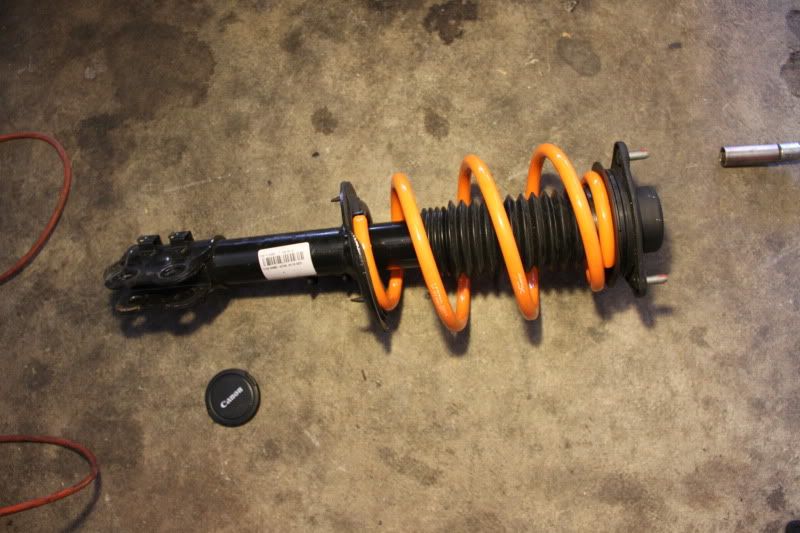 Step 12) Install strut assembly in reverse order.