Discussion Starter
•
#1
•
So a few weeks ago I was looking around for information on how i would install illuminated door sills on my 2012 Optima EX and i found a few threads here and there explaining a little bit here or there. A few times there were explanations but no pictures and that always got me a little annoyed. So I finally got a lot of information together and thanks to PRO1024 for the illuminated K5 door sills. so here we go.
Things needed for this mod:
Soldering Iron
Speaker wire (can be from 18-22 Gauge wire)
Interior remover tools
Quick Splice connectors
Spade Connectors
Heat shrink
Screwdriver
Multimeter
Illuminated door sill (KIA / K5)
So first i received my illuminated door sills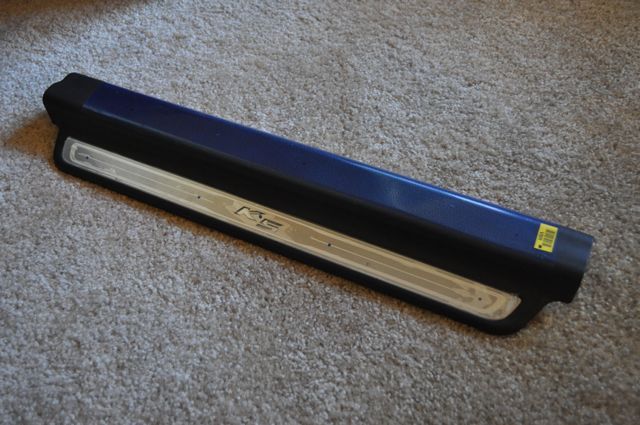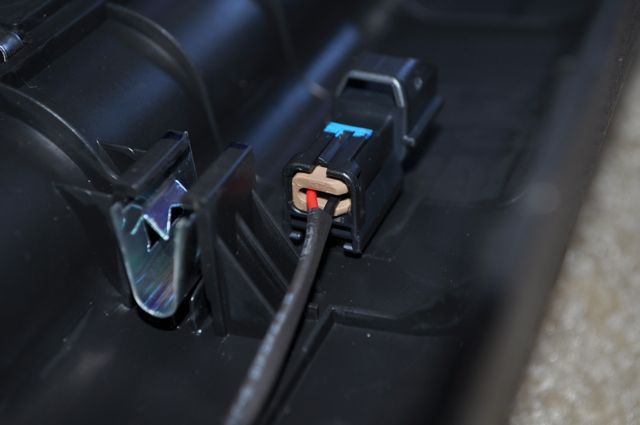 This is the switch the OEM product comes with and the SX model has a plug for this under the door sill but since EX and LX owners dont have it soooo.... we cut em ->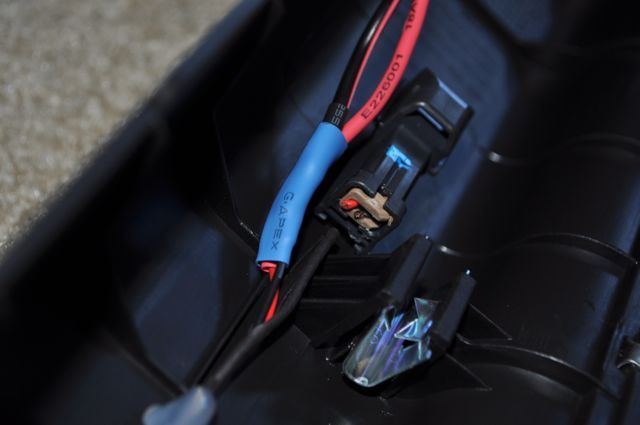 Cut the wires, soldered and heatshrinked
and then we move to the car. This is what the normal bland looking ones look like:
using the interior remover tools you can pull these off and you see these cables: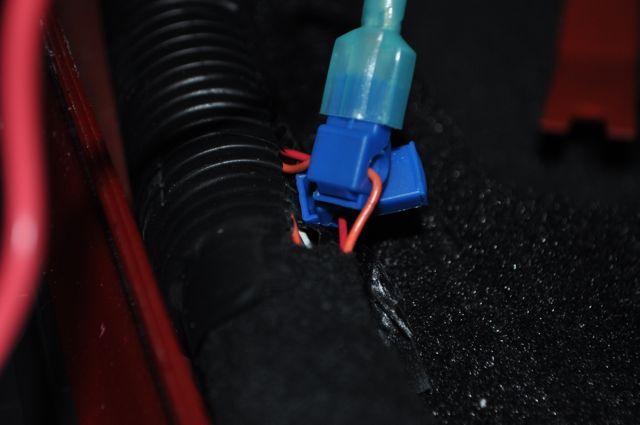 (please ignore the second tap it was a mistake) using the Quick splice connectors you tap in to the peach colored wire on the driver side and on the passenger side it will be a blue wire.
This is what the Quick splices you can get from radio shack and they come with the spade connectors. once you have this tapped in to you can verify it is the correct splice by using your multimeter to check voltage between the spliced connection and the black screw below:
if the multimeter reads 12 Volts give or take .15 volts this is the correct connection. connect the spade connector to red (+ve wire) to the spliced wire and then take the black (-ve wire) up to this switch like below
remove the switch with a screwdriver
once you have fished the black wire up to the switch, twist the wire as thin as possible and shove the wire in. With a 18 gauge wire it gets stuck in there and takes a decent tug for it to come out. This is how it looks: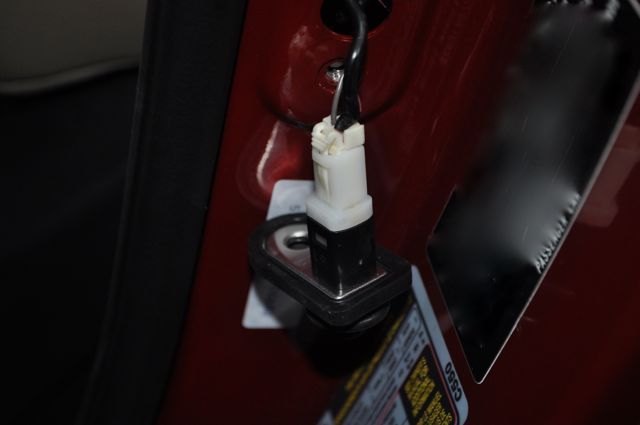 once done push back in to door and screw back in and everything should be working like below
and if the door is closed or the switch is pressed:
Just repeat the same steps for the passenger side and you should have two awesome looking door sills
If you have any questions please let me know ill do my best to answer.