Discussion Starter
•
#1
•
I needed to access the behind the 12V cigarette lighter. Here is How I did it.
STEP1.

Park the car. With Parking Break on.
You would need to wiggle the shift knob in the later step, so you do not want to crash in to garage when you accidentally hit the gas.
STEP2.
Detach leather trimming from the center console.
the shift knob and the leather trimming is one piece. pop it up gently. Knob will be still attached to the shifter.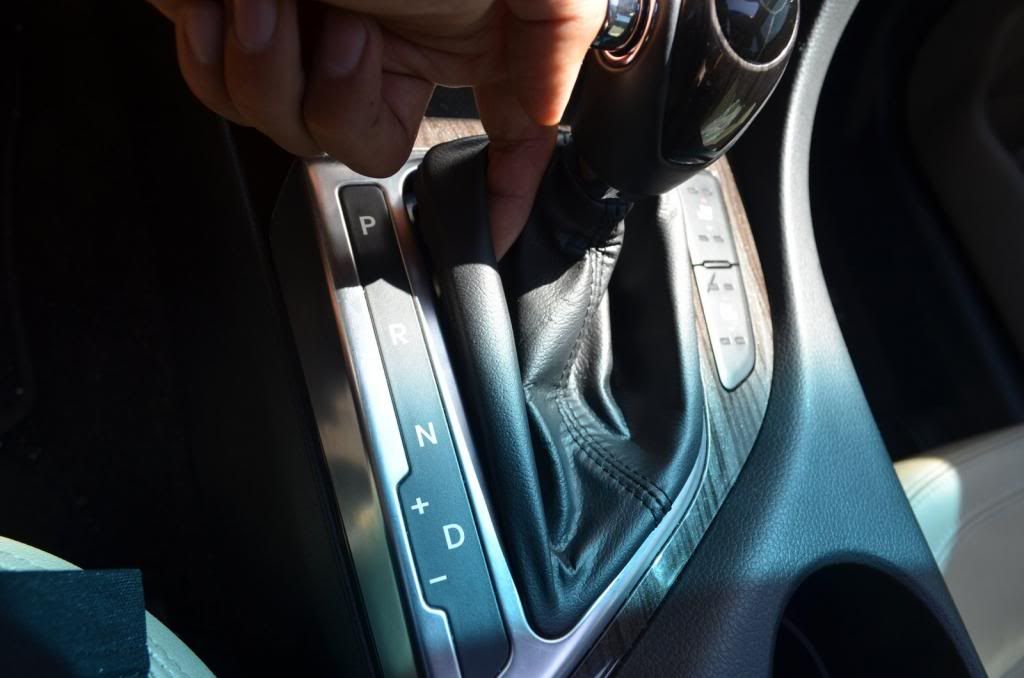 STEP 3.
Detach the shift knob from the shifter.
a. start the car.
b. shift the knob in to the neutral
c. Shut off the car.
d. hold down the side button.
e. Pull it up.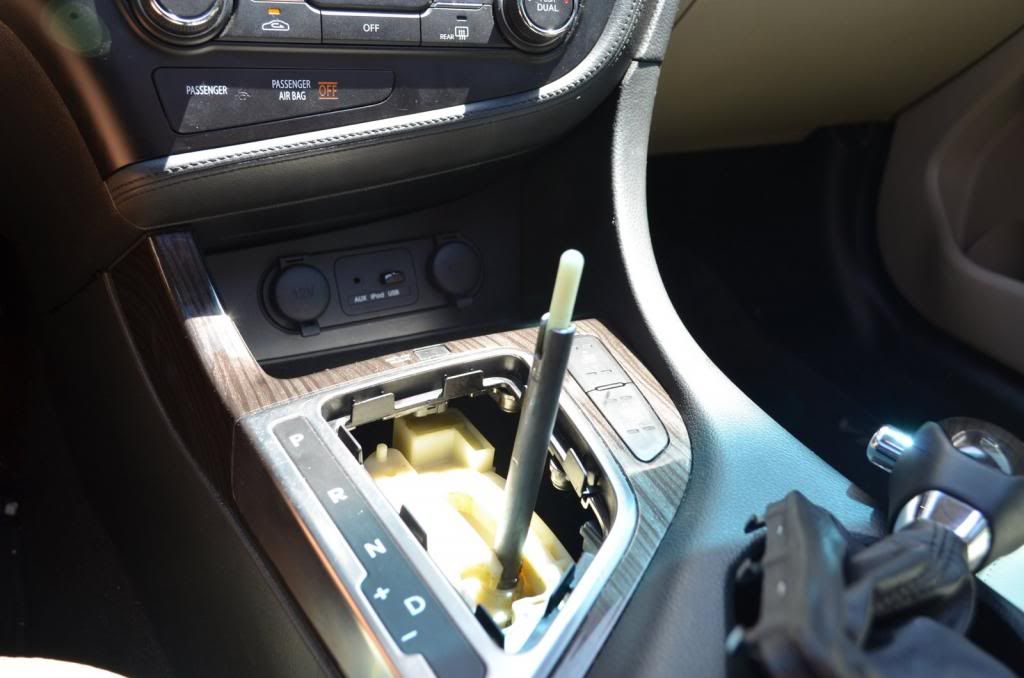 Step 4.
Remove the center console bezel from the lower plastic part.
the wood trim, the shifter area, cigarrette lighter area is all one piece. it will pop off when you pull it. i pulled it so the the rear side. ( the side where the shifter sticker says D) pop up first. )
Caution.
## If you do not shift in to Neutral. you might hit your hand towards stereo or navigation.
## there are lots of connection behind the the console. DO not pull the cords.