When I lived in L.A. five years ago it seemed like every 5th car was a Lexus IS250. Now in Atlanta it seems like every 5th car is a Kia Optima. There are five in my apartment complex alone. I wanted to put off modding for a year so I'd have some appreciation for the OEM setup but I can't stand having a car just like so many others so mod time cannot wait.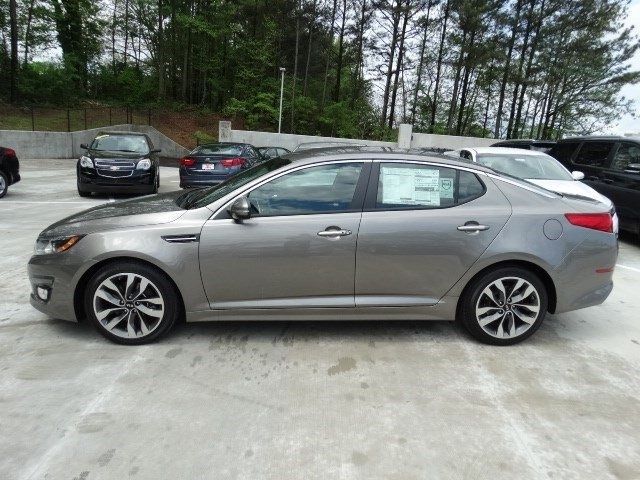 I've already got 32% tint and Mud guards (I may still get another set painted to match). I have now ordered:
Lamin-X tail light tint (Gunsmoke)
K5 badges for hood/trunk
LED Rear Reflectors
CREE LED Fog Light Bulbs
5500k HID Conversion Kit
DRLs W/Turn Signal LEDs
Next steps:
Plasti-dip the grill chrome (maybe a different grill just to change things even more)
20mm GarageLine wheel spacers
Interior LEDs
passenger seat risers
KDM Dual Projector Headlights
Carbon Fiber Rear Diffuser
Carbon Fiber Mirror Covers
Quad exhaust tips
maybe a trunk spoiler (still torn on whether it improves the look)
I doubt I will do many performance mods since the car is plenty fast for my rather pedestrian driving habits. I eventually want 18x8.5 rims but I doubt I'll switch until the car is paid off, unless these OEM wheels will fit on my Lexus LS400. I'd like to get rid of the stagger in that car since the wife is now driving it daily. I love Vossen CV4's but they don't come less than 20" and I don't want to give up that much rubber. Downtown Atlanta roads suck too much.
It's been raining for nearly two weeks so the first changes will start to go on once it dries up.